Why is Workers Compensation Insurance so difficult to purchase?
The construction industry in general is very difficult to locate multiple options when quoting workers compensation insurance.  A large majority of workers compensation providers do not have an appetite for small construction or high hazard construction businesses.  These insurance companies feel the construction industry suffers too frequent and severe claims.  Therefore, a lot of construction businesses default to the appropriate state fund or assigned risk pool for workers compensation coverage.  The state fund or assigned risk is the most expensive option with the least flexible payment plan.  It is simply not the best option.  The state fund, also known as the pool or assigned risk, often becomes the only option for small businesses with a high risk and a low amount of revenue.  When businesses travel into other states to perform work, there are additional difficulties if they are insured through a state workers compensation fund. In most cases this creates a gap in coverage when the employees are working out of state.  Several state workers compensation funds do not extend coverage outside of that state.  It's best for business owners to contact their agent or the insurance provider to verify if coverage extends to the job site that is outside of the state boundaries.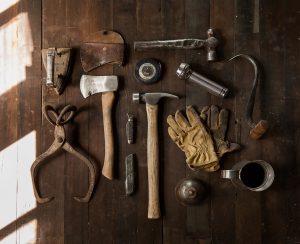 Factors that cause difficulty for the construction industry to find workers compensation insurance quotes:
General Construction Services – not specializing in 1 or 2 specific trades. When a business does the same trade everyday the chances of a workers compensation claim is less likely.  Construction businesses that perform multiple trades are more difficult to find multiple workers compensation solutions for.
Heights – historically workers compensation claims pay out considerably more when an employee falls from a height above 15 feet.  Most workers compensation insurance carriers limit heights to 15 feet.  Any heights slightly above 15 feet must show proper safety precautions taken.  Business owners that require proper safety equipment to be attached and written procedures in-place for the underwriter to review generally are given more competitive options.   It's important for your insurance agent to give the proper information to the insurance company underwriter so they have a clear and comfortable picture.  Most insurance agents do not take the time to gather the right information therefore the underwriter doesn't feel comfortable and declines to offer coverage.
Unstable Industry – when the U.S. economy fell in mid-2000's, the construction industry suffered the most. Workers Compensation insurance carriers who insure construction businesses suffered claims combined with reduced premiums paid by employers due to fewer employees.  Insurance companies must be able to somewhat predict the amount of money they are collecting for each risk they insure.  Businesses that produce a consistent payroll are easier to predict, businesses that process payroll randomly throughout the year are not, therefore less likely to have multiple insurance companies willing to quote.
Sub-contractors or 1099's – construction businesses commonly use 1099 or sub-contract labor.  Businesses do not specialize in some construction services that are connected to a job therefore must sub-contract to another business that does specialize in that service.  The use of 1099 sub-contractors in this way is acceptable by most insurance providers as long as the business owner is collecting a workers compensation certificate of insurance from the sub-contractor.  Businesses that choose to pay their labor by 1099 instead of w-4 are viewed negatively by workers compensation providers.  Most workers compensation providers have a very limited appetite for businesses that use a significant amount of 1099 labor.  If a sub-contractor fails to pay their workers compensation premiums and the General Contractor is not aware their policy cancelled, most likely the General Contractor's workers compensation policy will be required to cover the claim.   Therefore, Workers Compensation providers do NOT like a large sub-contractor or 1099 exposure even if certificates of insurance are collected.