Louisiana Workers Compensation Rates have declined over the past decade and the declines are continuing in 2019 
Louisiana Workers Compensation Insurance Rates are declining in 2019 by an average of 5.6 percent. According to Insurance Commissioner Jim Donelon, "Rates have had a cumulative drop of 19 percent over the last five years and 51 percent over the last 20 years." This has had a dramatically positive impact on the business community throughout the state of Nevada over a time when the state has needed all the help it can get.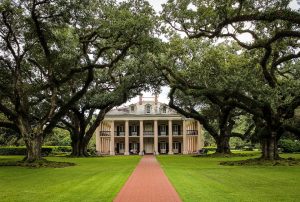 What is Contributing to Declining Louisiana Workers Compensation
Louisiana Workers Compensation Rates 2019 are declining again. There are a number of reasons for the declining rates. At the top of the list of reasons for declining rates is competition in the market place, improved workplace safety, and better risk management practices being used throughout the business community. According the the Bureau of Labor and Statistics, Louisiana has one of the lowest non-fatal work-related injury rates in the United States. Speaking about the reasons for the decline in premium Donelon said "Louisiana businesses are benefiting from the competition in the workers' compensation market. Through improved workplace safety and better risk management practices, rates have continued their downward trajectory and are more affordable for businesses statewide".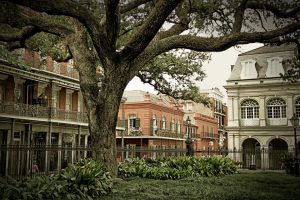 Additional Savings Tips for Louisiana Businesses
When it comes to maximizing savings on Louisiana Workers Compensation Rates, there are a number of factors that contribute to what a business pays for workers comp premium. Being mindful of your operations and taking some time to make safety a priority can have a lasting effect when it comes to your business and the relationship with an insurance carrier. Here are three tips for saving the next time you purchase commercial insurance.
Focus on Safety
Safety, first and foremost, is the most important thing any business can emphasize in their operations. This is because focusing on safety is the right thing to do on a human level as well as on a business level. Your business cannot operate without employees. Keeping employees healthy and happy should be priority number one for any business owner. Not only are healthy employees happy, but they are more productive and commit less accidents. Less accidents means less damage to the businesses equipment and less missed time due to injured workers. This can have a long-lasting impact on what your business pays for commercial insurance and it does not have to take an exhaustive amount of time.
Create an Ergonomic Friendly Workspace  
Some of the biggest workers compensation claims stem from repetitive motion injuries. Problems like carpal tunnel can be very debilitating for your employees. When an employee suffers from a repetitive motion injury it can take an enormous amount of time to recover. Luckily man of these injuries are preventable. Working with your employees to create an ergonomically friendly work space can help prevent much bigger problems down the road. Creating an ergonomically friendly workplace is not easy and there is not a cookie cutter formula for how to make it happen. What will benefit one employee will not be ideal for another employee. Having open doors for communication and talking about ergonomics, safety, and comfort can help you start this conversation with your staff.
Understand your Experience Mod
The full term for experience mod is the experience modification rating. This rating is what a carrier uses to determine if they are going to offer a business insurance and what to charge each business for coverage. By speaking with your insurance agent about this rating, a business owner can get an idea of what they have the ability to control that will have a positive impact on this rating.  The main thing a business can do to keep this rating low is to limit the frequency and severity of insurance claims processed by your business. This does not mean you should keep everything secret from your insurance agent, but it does mean you should do everything possible to limit claims from happening. Operating a safe organization and limiting the frequency and severity of claims is the best way to keep this rating low.