Insurance Needs for a Masonry Small Business
With a booming economy comes a booming construction industry.  One essential part of the construction industry is enough masonry companies to fill the needs of builders. Masonry contractors install and repair brick, block, stone, veneer and other masonry items onto and inside of buildings or structures. Their work may include fencing or retaining walls, outside signs and other related structures. The masonry industry consists of more than 41,000 businesses in the United States. The industry generates $23 billion in revenue each year and employs more than 147,500 people.  Masons practice a craft that has been handed down for centuries and takes years of careful study working with a master craftsman.
As a small-business owner (or even a person considering starting a small business), your mind is more than likely spinning over all the types of insurance you have to choose from.  It is important to not take this part of running a business lightly. Each type of insurance covers a different risk your business may or may not face. Here is some information about the risks Masons face and the types of insurance coverage a business within this industry should consider.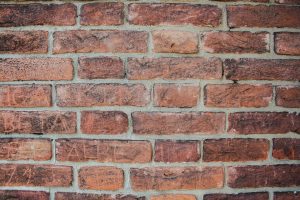 Unique Risks within the Masonry Industry
Masons work with heavy materials which elevates the risk of bodily injury. Working in the Masonry Industry requires bending frequently bending and lifting heavy objects. This can cause excessive wear and tear on the body. Wearing a back brace and lifting with the knees instead of the back should be a common part of any businesses protocol. Implementing a safety program and including the workers in the development and implementation of the program is the best way to create a company culture focused on safety.
Masons rely on their chisels, mallets, and metal straightedges to perform their work.  If those tools are lost, damaged, or stolen the mason is not able to do their work.  Depending upon how expensive or how specialized these tools are, an inland marine insurance policy may be needed to help replace the tools quickly in the event of damage or theft.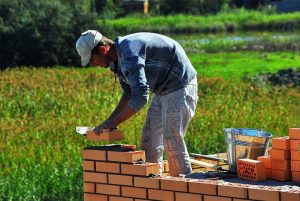 Recommended Insurance for Masons 
General Liability Insurance
Inland Marine Coverage
Property Insurance
Hired and Non-Owned Auto (full commercial auto if vehicles owned)
Workers Compensation
General Liability Insurance
General Liability Insurance is required by law for most masonry businesses. Contractors will need it to enter into most contracts. General Liability protects masons from common property damage and bodily injury claims. It is important to remember that it is not all-encompassing. There are exclusions in every policy and it is important to discuss with your independent insurance agent what additional coverages your business may need.
Inland Marine Coverage
Inland Marine Insurance is designed for businesses that have specialized equipment and tools that are frequently in transit away from the businesses location. It can also cover equipment that is stored at a third party location. If your business has a trailer you use to haul necessary equipment or if you store equipment off-site, this coverage may be necessary to adequately protect the business.
Property Insurance
Commercial Property Insurance is needed whether you own or lease the property your business is located. It will cover the structure of the business and some additional equipment like cabinets, and desks. There are exclusions to each policy. Take an additional few minutes before purchasing to understand exactly within your business is and is not covered by a commercial property insurance policy.
Hired and Non-Owned Auto
Hired and Non-Owned Auto Insurance is a type of commercial auto insurance for businesses that have employees drive their personal vehicles for business purposes or leased vehicles. If your employees are driving as a result of work and they cause an accident, the business is responsible for the damages to third parties. This can be extremely costly if it is not properly covered.
Workers Compensation
Workers Compensation Insurance is required by law for most businesses in most states. Some states have exclusions depending upon the industry, the number of employees, or the revenue of a business. Even if a business is allowed to not carry coverage, it is usually in the best interest of the business to still carry some form of coverage. Even if the business has one employee who is the owner, there is a ghost policy that is offered at a much lower rate that can meet the requirements for most contracts.
Additional Coverages Masonry Businesses Should consider:
General Liability
Inland Marine Coverage
Commercial Auto
Business Income with Extra Expense
Umbrella
Masonry Contractors and Construction
SIC Business Insurance Codes:
1741: Masonry, Stone Setting and Other Stone work
NAICS Liability Classifications:
238140: Masonry Contractors
327310: Cement Manufacturers
Business ISO General Liability:
NCCI Class Codes:
5022: Mason Contractors and Masonry Construction
5222: Concrete Construction—Bridges and Culverts