The process for an owner of a company to get themselves properly excluded from a workers compensation insurance policy in Florida is quite cumbersome. In fact, owners not becoming properly excluded is one of the leading causes of workers' compensation audit balances in the state of Florida. In Florida, an officer or LLC Member can only be excluded if they have a properly filed a Florida workers comp exemption form on file with the state. This can be done in two ways: 1) Complete a form by hand, get a notary signature, and mail the form to the proper Division of Workers Compensation office; or 2) Complete the online version of the form.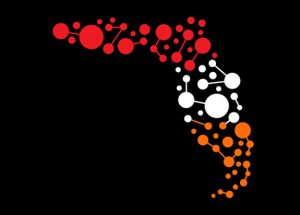 The handwritten option is not overly reliable. Any errors on the form or if it is sent to the wrong office can cause the form to not be filed. In this circumstance the owner ends up getting included on the policy and will owe additional premium.  The online form is the best solution, even though the process is cumbersome and detailed. That's why I've created this 20-step process for an insured to follow to make sure the officers are properly excluded.
Florida Workers Comp Exemption
1. Go to Sunbiz.org
2. Use the Document Searches Tab to find your Corporation or LLC. It is best to use the Tax ID
3. Make sure the business is in Active status. If not, correct this with the secretary of state before filing your exemption.
4. Your information inputted for your exemption must match Sunbiz. Therefore it is important to have this information handy.
5. For online filing use the link below. Otherwise use the paper form (input form number)
https//apps.fldfs.com/bocexempt/
6. Click the Apply for or Renew an Exemption button
7. Agree to Terms and Use a Pin to access in the future.
8. Section 1:
a. Applicant Name – Name of the person who is being excluded
b. Drivers License Number – select the correct state
c. Last 4 of Social
d. E-mail address – this is not required but helpful
9. Section 2:
a. Select Construction or Non-Construction
b. Select Either an Officer or Member of LLC
10. Section 3: Important to have your Sunbiz paperwork for this
a. Enter all information as listed on Sunbiz. Do Not Mis-Spell
b. Select a Scope of Business from the drop down menu. This is your main workers compensation class code with a 0 in front of the 4 digit code.
11. Section 4:
a. Input the document number listed on Sunbiz
12. Section 5
a. Either complete or check mark the "not applicable" box.
13. Section 7
a. Input other company info the applicant is an officer for
– This does NOT mean that the exemption is registered for each entity. You MUST enter the exemption information for EACH entity the owner is connected with. A separate application is required for each Tax Id.
14. Section 8
a. Verify this is correct
15. Section 9 –
a. Input workers compensation carrier name
16. Section 10
a. Input Name & Drivers License
17. Hit Continue
18. Hit Submit – there is a submit button after you hit continue
19. Processing Time – It generally takes 3-5 business days to process. Check back on the Florida Proof of Coverage website until it shows as registered.
20. If the Application is Rejected – Use the register website above, Click "Modify Application", input your Pin and correct the problem. Best to contact the Florida Division of Workers Compensation and ask why the application was rejected so you know what to correct. 850-413-1609 option 2
Notes
Most exemptions are only active for 2 years. The exemption must be renewed by re-entering the information online.
Construction exemptions require a payment of $50
It's very important to check back on the status of the exemption. Several times when registering for exemptions my clients have not received communication and the application didn't process.
Spelling everything exactly like listed on Sunbiz is VERY IMPORTANT