Workers' compensation insurance rates in Florida could be on the rise. As reported in outlets such as the Miami Herald, the Orlando Sentinel and the Insurance Journal.  The National Council on Compensation Insurance (NCCI) filed for a 17.1 rate increase to take affect August 1st. The bulk of the recommended rate increase is due to an expectation that attorneys' fees will increase the Florida workers comp landscape due to a recent Supreme Court Ruling.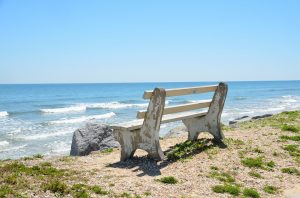 The increased rates are unfortunate in that Florida workers comp insurance is already a significant expense to business owners. Furthermore, increased legal fees should not be a necessary expense to add to the system. Increased education, safety devices, adoption of return to work programs and decreased prescribing of opiates are all trends within the industry which are helping to control workers' comp rates. Thus, while this appears to be a blow to work comp rates in the state, there are some trends that are working to reduce rates as well (which is a challenge given the ever increasing cost of medical care in the United States).
Another factor which drives Florida workers comp rates higher is the existence of fraud and other scams. Florida is one of the highest states in the country for fraudulent work comp claims, especially in the Miami area. Additionally, as demonstrated in this article from the Insurance Journal, scams to artificially reduce workers' comp premium are prevalent in Florida. Scams and fraud unfairly increase work comp rates for business owners that are trying to work within the system.
Florida is what is known as a rate mandated state for workers' compensation insurance. Wisconsin and several other states are set up like this as well. This means workers' comp rates are set by the state. Work comp rates vary by employee classification and experience modifications, but they are otherwise set by the state. This is in contrast with most states where insurance carriers file rates and there is different pricing between carriers. Florida's workers' compensation rates are just below average compared to other rates in the most recently published national study.
Given Florida is a rate mandated state, business owners may wonder what they can do to reduce workers' compensation rates. In Florida, a small number of carriers, such as Employers, have file with the state of Florida to offer a 5% discount from the rates set by the state of Florida. On the other hand, there is a consent to rate, which can be offered by certain carriers in Florida for difficult to quote businesses. This means a carrier offers workers comp insurance, but they are allowed to charge up to 25% more than the rates set by the state of Florida if an insured signs off on this pricing. If rates can't be improved, business owners may have better payment options available such as pay as you go insurance. Furthermore, better safety practices leading to lower claims (and thus a lower experience modification factor) are always a way business owners can decrease their work comp insurance costs. Most within the industry believe the Florida legislature will make sweeping changes to the workers compensation system at some point in 2017 or 2018.  So business owners can rest assured that in some way, help is on the way in Florida.